Yogada
In the Himalayas
RISHIKESH
Host an Event
Yoga retreats in India, Yoga Courses in Rishikesh, Spiritual Retreats & Yoga Teachers Training in Rishikesh can be organized as per your style and as per your requirements. We shall be happy to make ground arrangements professionally as per the requirement while you focus on your event.ith its special location at the Himalayan foothills on the banks of holy Ganga at Shivpuri (the home of Shiva) Yogada is open for spiritual events, Yoga retreats & workshops.
Being a high energy vibrated place, where seekers, Rishi's and pilgrims have meditated for centuries,
Yogada has enormous potential and space for organizing l yoga retreats, spiritual discourses, stay with your group with your own program etc.
You can take the rooms and avail the kitchen facilities as per your requirement.
You can also use the spacious halls or recreation rooms for your yoga class, seminar or a discourse .
Staff at Yogada will guide you free of cost to make different excursions and visit to spiritually vibrated places in around the area.
Our partner company, the Garhwal Himalayan Explorations is the leading travel company in the area and is based in Rishikesh. Gahrwal Himalayan will be privileged to handle your travel requirements to & from Yogada as well as in other part of the country.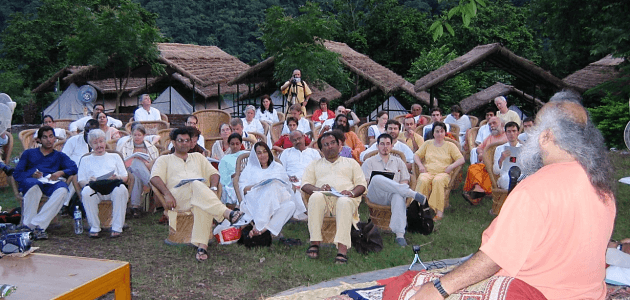 Spiritual Discourse at Yoagda Lawns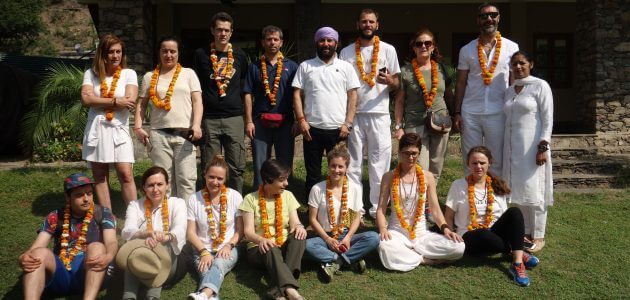 Yoga groups at Yoagda with their own teachers